News
Just completed over the summer was a beautiful contemporary condo along the PCH corridor of Carbon Beach, to which Coastal Homeworks was tasked with retrofitting numerous motorized shades, 7.1 surround sound and audio distribution for a complete Crestron automation package.
Touch screens in the dining room and master bedroom control everything, along with dual iPad controls as well. The roof top deck was fitted with custom planter box speakers/subwoofers by James Loudspeaker to elevate the relaxation while soaking in the hot tub.
The main living room features a 75" Samsung display paired with Marantz amplification and Crestron video distribution. A custom soundbar from James Loudspeaker and hidden subwoofer paired with 6" in-ceiling speakers round out the rest of the 7 channels, creating a very envoloping sound for this room.
The client now has complete control over his music libarary of 12,000+ titles and has the ability to browse and select playlists at will. Streaming Pandora, Spotify and a host of other online music choices all via his new Autonomic music server has never been easier.
Coastal Homeworks has completed work on a new project located on San Luis Drive, in San Luis Obispo. The newly built contemporary home, designed by famed architect Bill Isaman was a major remodel and addition. Our job was to provide for six zones of distributed audio throughout the home, 7.1 surround sound for the great room and 5.1 surround sound for the bonus room.
All audio and video components were remotely located in a discreet closet to keep everything centralized. Automated shading for all major rooms was implemented, which provides for a sense of privacy and security for the home. All of these systems are easily managed by the owner using a simple and intuitive app from Crestron.
Coastal Homeworks has just completed a very extensive retrofit video distribution system for Grace Church in San Luis Obispo, CA. The original building dates back to 1935 and has undergone numerous transformations through the years. The most recent includes running nearly 2 miles of CAT6A cabling throughout the campus to facilitate a vast video distribution system utilizing Crestron's Digital Media delivery system which will transmit 4K video out to 24 video displays without compression.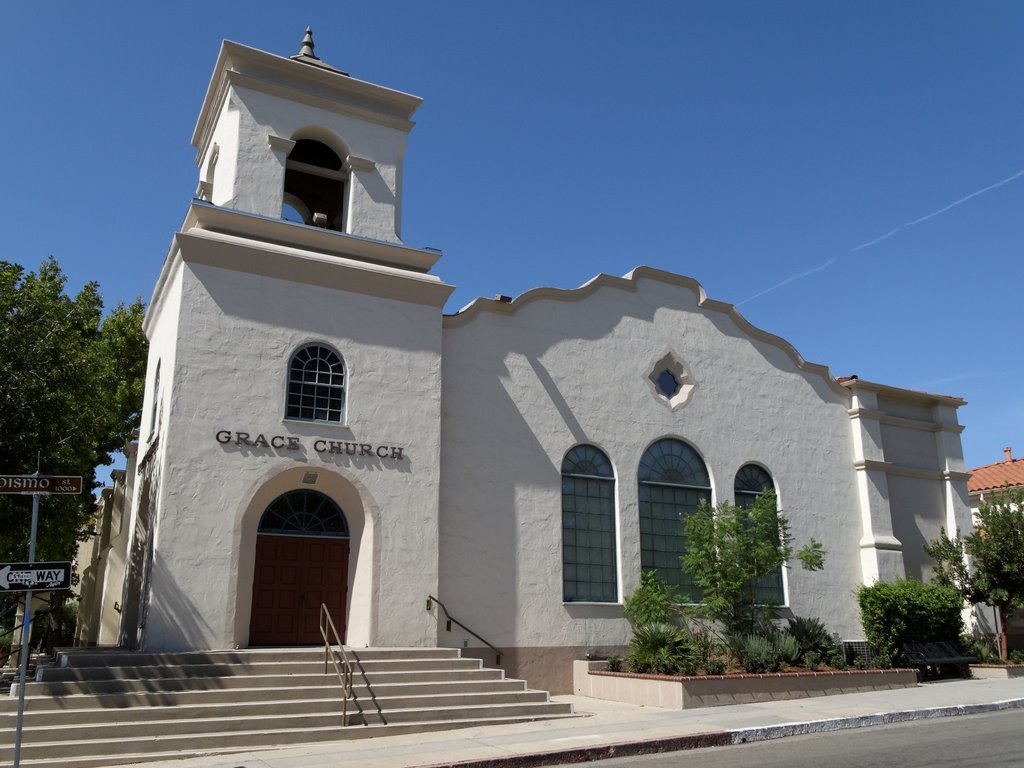 This feat was accomplished by our veteran system designers, who handled the entire project with the help of Dan Matthias of Grace Church. The project took a little less than 2 months to complete, while working with Jim McCandliss of Sound Investment Enterprises in Kihei, Hawaii who was responsibile for the initial engineering of the project.
"We couldn't be happier with the end result, which was accomplished through a lot of collaboration between all of us involved and the tech staff at the church. With the infrastructure that we implemented, there's no reason to believe that this system won't sustain future upgrades well into the next 20 years." - Mark Neville